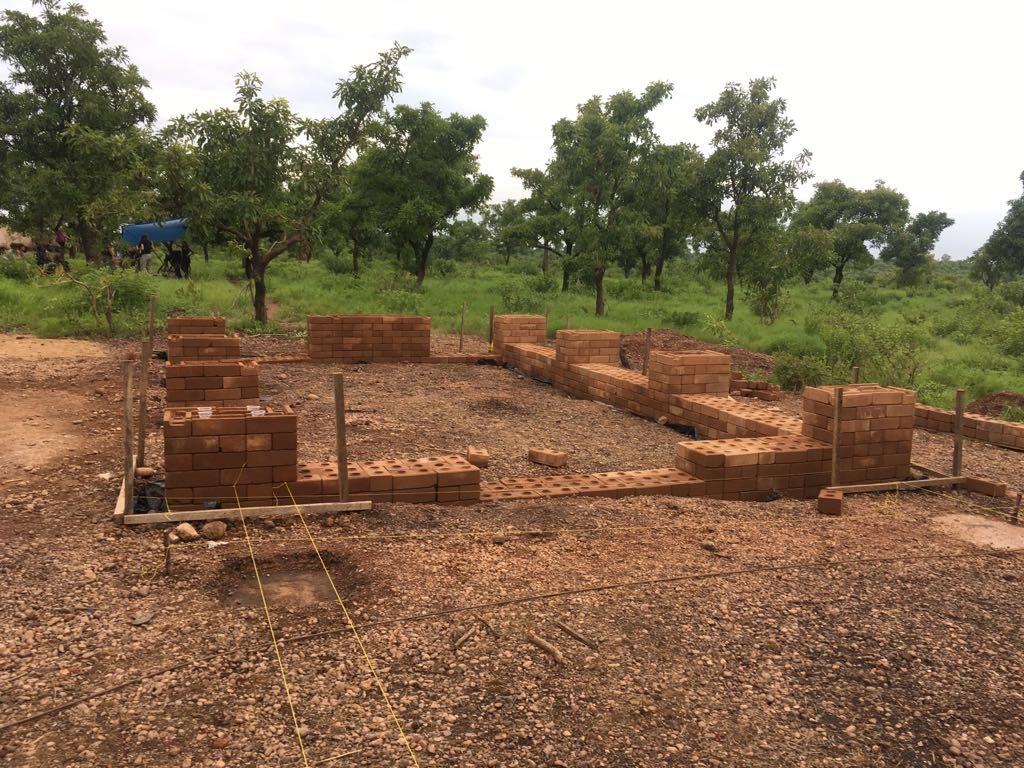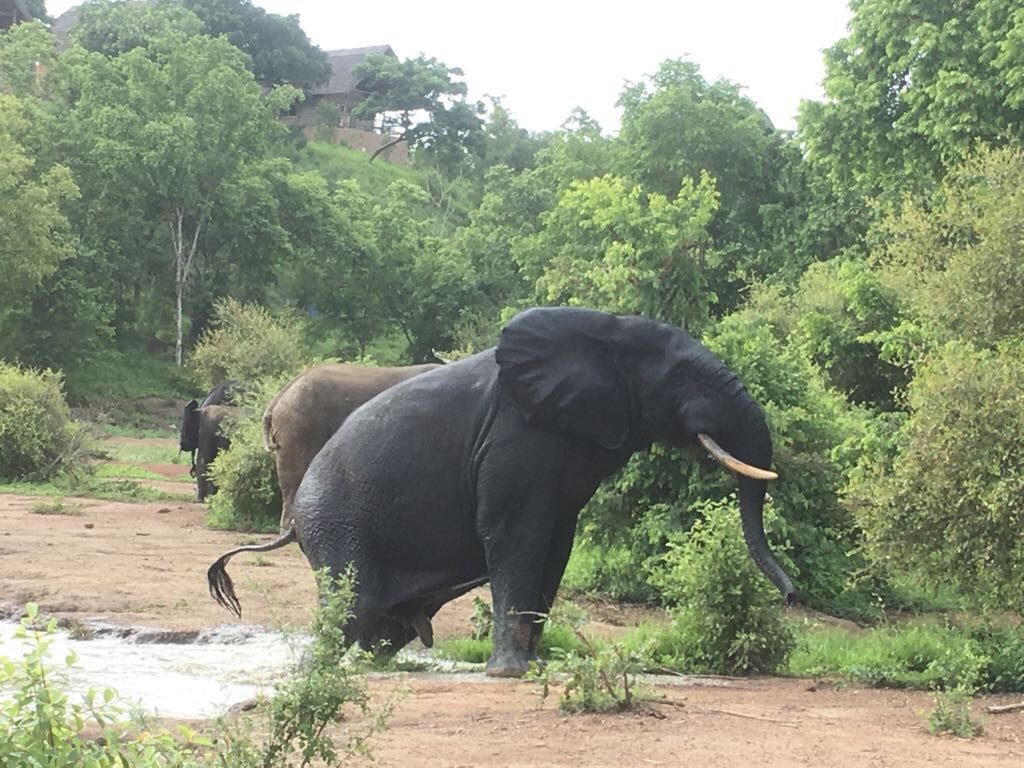 Hello dear followers!
Time for our weekly journal number 3
It has been an exiting week. Our building has been growing very fast as we have been laying the earth bricks for our base. Because the bricks are interlocking we do not have to use mortar. This means the layering is quite simple once you get the pattern sorted out. So after we had the first row completed the rest followed quickly.Thus after a lot of hard work on the foundations we finally see our building growing which is really nice. The bricks have a nice texture and we are really happy with it.
We have completed the first part of our base for module 1a which is now prepared for the second part of the walls which will be made with rammed earth. This will be done with a mixture of earth from the site and a few percent of sand and cement. Although originally planned for this week we have postponed the start of this for the next week as we have needed more time to get everything ready. So in week 4 we will be joined by the experts from Accra and we will get our crash-course in this traditional technique. In order to find the right mixture for these walls we have already started to make small test sections in order to see how they turn out (strength, texture, cracking etc.) We will continue this in week 4 so we have enough samples to make a good choice. The formwork is also still in production so we truly hope we will have it at the beginning of the next week. We also ordered certain specific parts from Accra this week that are essential for the formwork. So as you can see, there are still some uncertainties to cope with. But we are getting used to this, planning is a slightly more challenging here as it is compared to at home – big understatement!
We also completed the foundations of the second module this week and almost have finished the base for this part as well. We furthermore have begun to make the columns of module 2b (also earth bricks) which is also very nice to follow as the columns are already half their final height after only a few days. As we strive to get the roofs on as fast as possible this is good news. We hope we can the roof on really soon for this module as this would mean that we would at least have one dry space to work when the rains will intensify – it is common here that in the second half of August the rains intensify which, after our experiences so far, means very serious rain!
A not so cool experience this week was an accident on Friday of a young boy called Rachid who was the most badly injured victim of an accident with our Leopard motorbike. Some of the boys were getting water for the site and they probably were driving somewhat reckless which caused them to crash into a tree (we at least think this has happened). Rachid was probably sitting next to the driver ( his seat was completely shattered) and he got badly injured (broken leg, severe flesh wounds ). As soon as we heard they crashed we went to the local hospital to find out what happened which was all quite stressful and shocking. The conditions at the hospital facility are really bad and it is hard to discover any kind of organisational structure. It is very chaotic and nobody really seems to be in charge or knows what to do in such a situation. The medical assistant started to cry as the boy came in so you can start to imagine what we were dealing with. As the boy needed to go quickly to the large hospital in Tamale ( 70km drive) we had to find a car for him. The ambulance that was parked in front was however not available as the person with the key for it was not in town!. We finally we able to arrange for a transport but the whole thing was quite the shock on Friday. The boy is currently lying in the hospital in Tamale but still not doing too well. So we hope we can bring some positive news regarding his condition next week.
We spend the weekend at the Mole National Park where we were lucky to see several elephants up close. A beautiful sight and really cool to watch them from a short distance. On Sunday we dropped of Monica and Nuria in Tamale and they will be going back to Vienna on Monday. Earlier this week Olivia also left for home. We of course want to thank them once more for their great help and it has been a real joy having them with us. Daniel and Vicky are the new recruits this week so they complete the team again.
Sorry for the few photos. We will try to upload some more photos the coming week! The internet is not always very fast..
Till next time and warm regards.
The Mud Cafeteria Team!