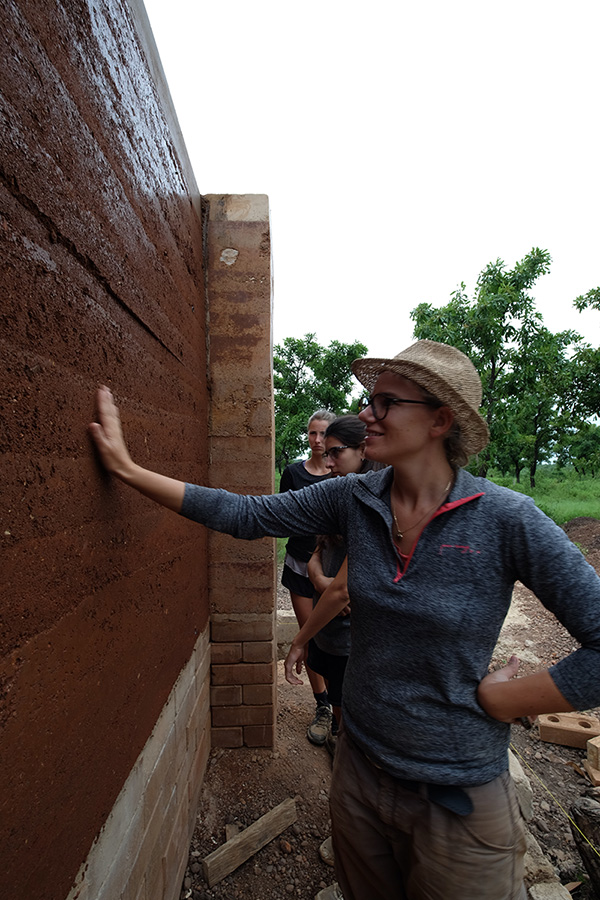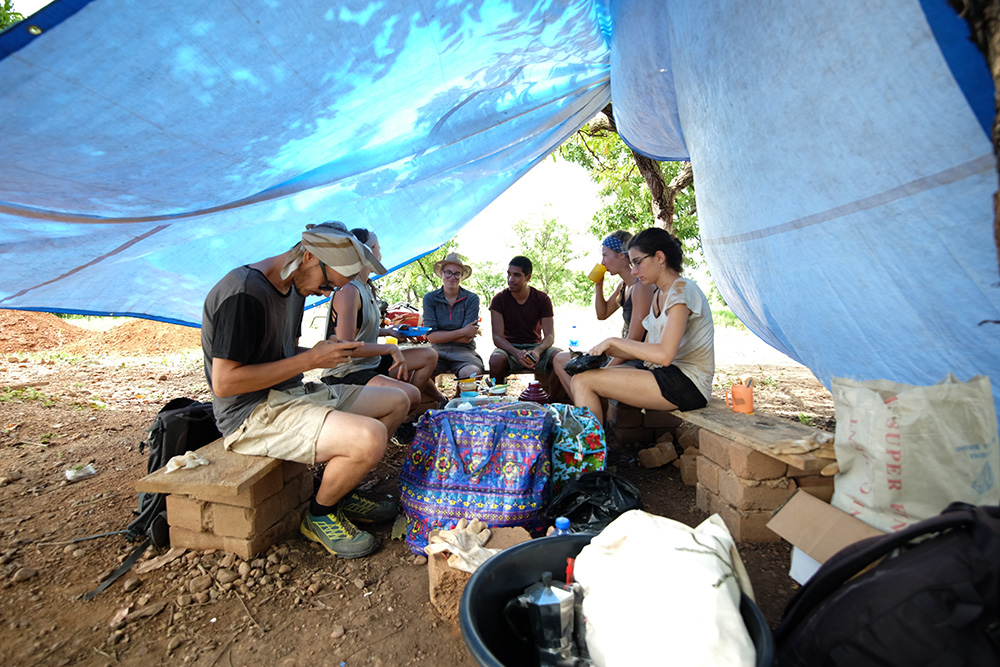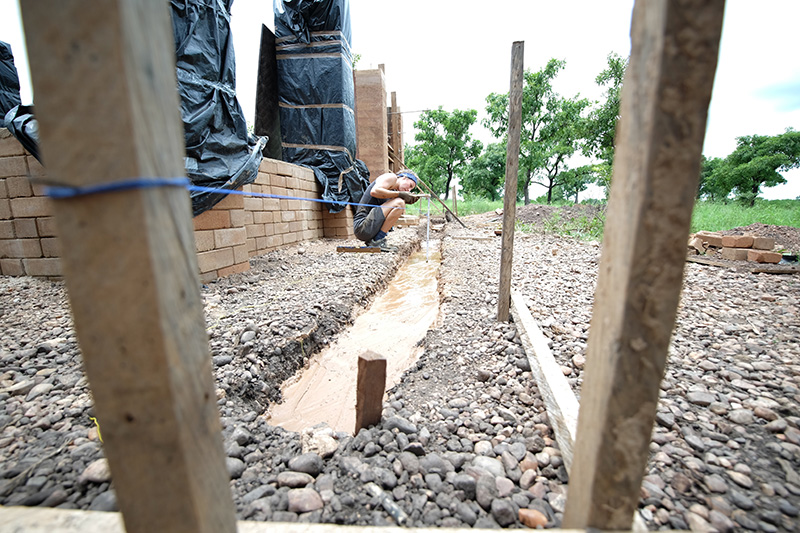 Week 8!
Hello dear followers. Update number 8!.
After a nice weekend in Bolgatanga we have had a fruitful week at the construction site. We have made our first non-load bearing wall and we have finished all the load-bearing walls! We also fixed the roof battens on the middle part of the building and started with the outline base of our building.
But…Work is still not progressing fast enough. Therefore we decided to work on Saturday as well this week to make up for some lost ground. The week was altogether hot and sunny and the days at the construction site long so we really pushed the fitness of our volunteers and workers this week! Especially on Friday the work was very exhausting because our local team could not work because of the Eid Al Adha (the last Friday of the Hadj). On the soccer place next to our construction site all the Muslims (almost the entire town is Muslim) were praying in the morning and afterwards they all went home to slaughter either goats or cows. We luckily got some fresh meat as a gift so we had some nice kebab for dinner. It was very nice to see our workers in another outfit of which some were particular fancy.
We had hoped to put on the roof this week but this unfortunately did not work out. So we hope to start with it the coming week so we finally can uncover some of our walls which are all still wrapped in plastic. So everybody who is wondering why the walls are still covered, this is to protect them from the sun and rain during the first weeks of drying. The walls need to dry slowly, so to much sun or rain is not good in the first weeks. This week we also hope to install some of the electrical wiring and maybe start with preparing parts of the floor.
On the weekend some new volunteers arrived (Anastasia, Nele, Souzana and Clemens) so we luckily have a fit crew to help us this week. :-). Our spanish volunteer Estela left us on Saturday, and Bettina and Florentina on Monday morning– thank you ladies so much for your nice company and help! – so we have 6 volunteers with us this week.
Warm greeting to everyone back home and we hope to see you all soon again (we believe we can say this now with 4 weeks left 😉 )! Stay tuned!
The MUDcafeteria team