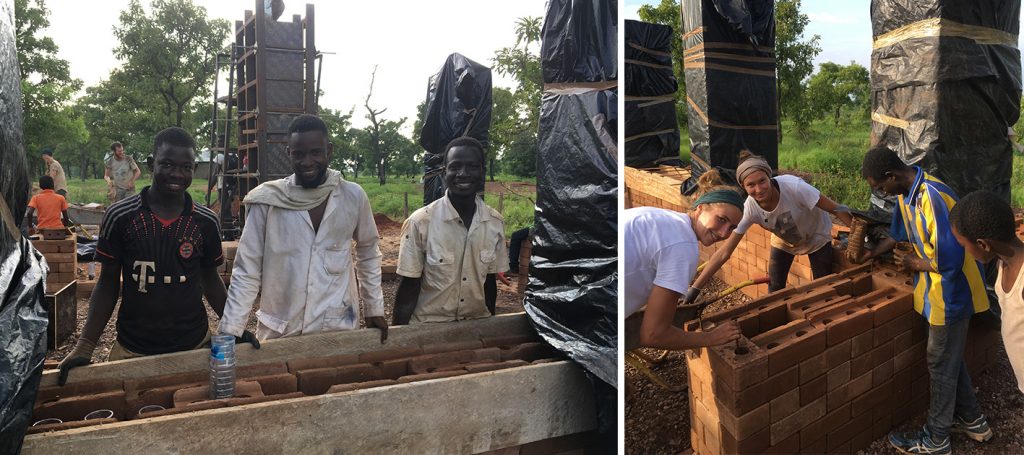 Week 6! Halftime!
Hello dear followers.
6 weeks have passed now which means we are at the half of our workshop. Still hard to believe that we are already more than 6 weeks in Sang now but this is probably because we are completely consumed by the workshop.The past week has, despite a rainy Monday, been quite productive. We have been able to finish all the load-bearing walls of the first Modular element and also all the columns of our second Modular element. And as the welder here in the village is working hard to finish the steel-trusses for the roof which we hopefully can install in week 7! So if everything goes well we can have a temporary roof (plastic sheets) over our heads by the end of next week, allowing us to continue working in case of rainfall, which has become slightly more frequent now.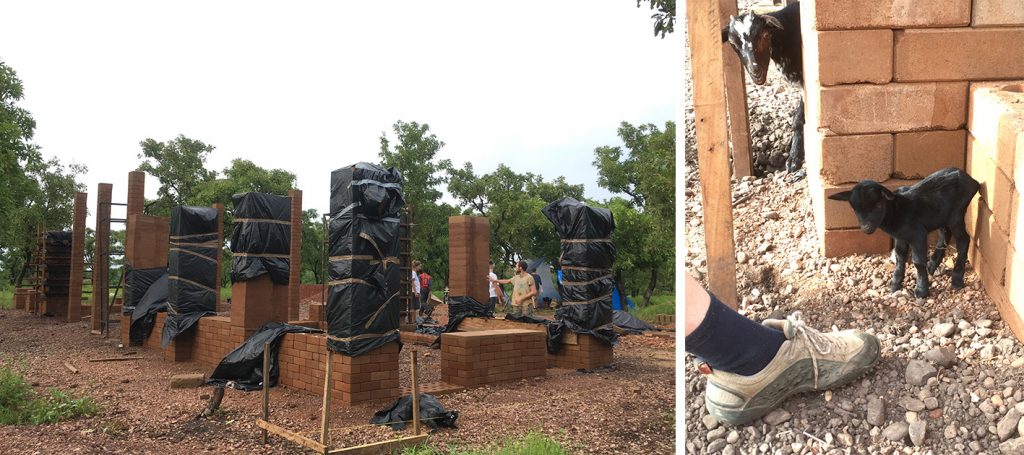 The load-bearing walls are looking great so far and we therefore cannot wait to uncover them all (we need to shelter them for the rain and direct sunlight so they can dry slowly – this to prevent cracks in the wall). As we are getting more and more experienced building up the formworks, the production of the walls is luckily going slightly faster now. So with favourable weather conditions next week we will hopefully also be able to finish the last part of the load-bearing walls. As soon as these walls are done we will start producing the non-load-bearing walls which we will be either rammed or poured earth walls. Poured earth is an easier method as rammed earth, however, it requires more cement.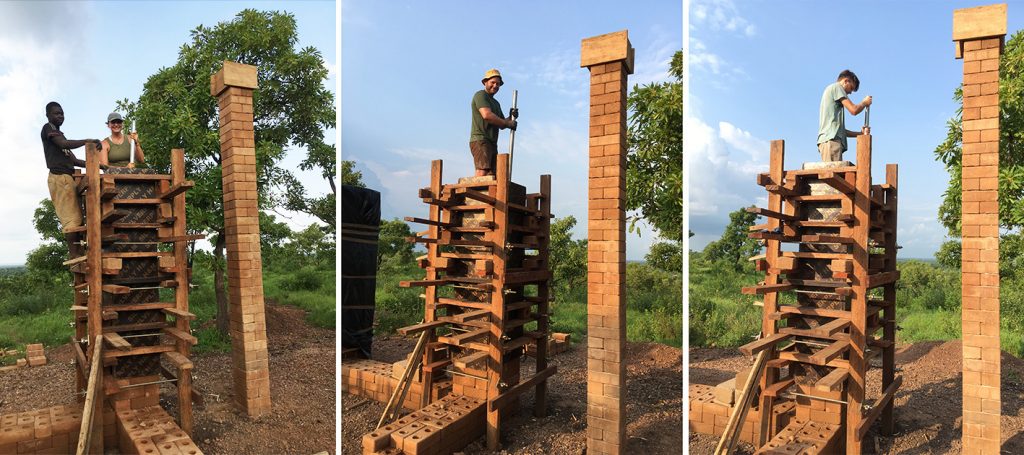 Regarding our team: On Thursday Florentina and Bettina have joined us and on Saturday Estela from Spain arrived as well. On Saturday we also had to say goodbye to Andrea and Flo who were with us for two weeks. Thank you both for being with us, you were a really big help, especially with our "Italian" columns! We also made our first Pizza this week in our home-made Clay-Pizza oven! Although the oven did not work perfectly yet, the Pizzas tasted pretty good. This as proof that it is not only work work work here for our volunteers ;-).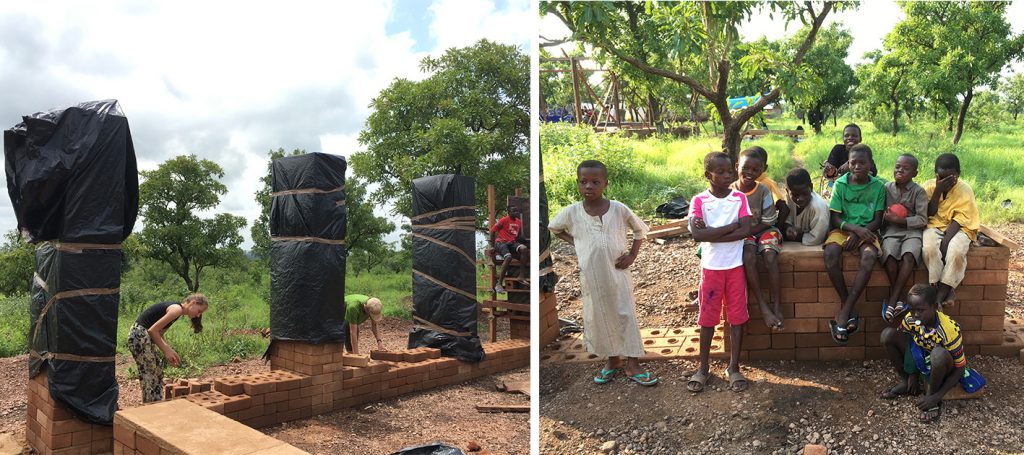 This week our professor from the TU Vienna ( Andrea Rieger-Jandl) will arrive and we are really happy that she has found time to visit us. She will stay with us in Sang for a few days before we head off together to visit some traditional compounds in the north (near Burkina Faso) on the weekend. So we are already looking forward to this as it will be nice to get out of Sang for some days.
Stay tuned and till next time!
The MUDcafeteria team